Whitechappell Property Maintenance
WhiteChappell Property Maintenance can help whether you're looking to make a major renovation to your home or you have accumulated a list of small repair projects. Our experienced team is committed to handling every job, whether small or large, with complete dedication and an eye to quality.
We believe in giving our customers the best value possible. So, although you'll get top-notch materials and workmanship, you'll find that our prices are extremely competitive. Don't just take our word on this – we urge you to talk to our customers and compare prices.
Based in East Kent we offer a personal service that includes construction and refurbishment.  We can also project manage from design phase right the way through to completion and customer satisfaction.
Our highly skilled team works closely with you to understand your property maintenance requirements. We offer you a solution that is designed to work within your budget and timescale and that is tailored specifically to your needs.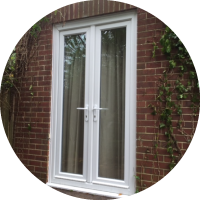 GLAZING
We are experts and can offer advice on repairs and replacements.

FLOORING
From carpeting, vinyl, laminate and tiling – no job is too difficult!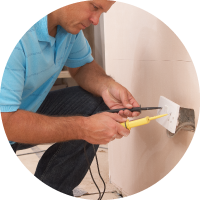 ELECTRICAL
We specialise in electrical installations and electrical repairs.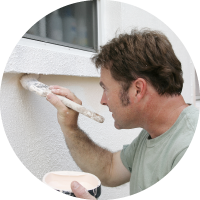 DECORATING
A professional finish with a minimum amount of disruption.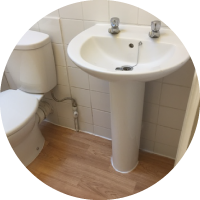 PLUMBING
Our team has over forty years of plumbing experience.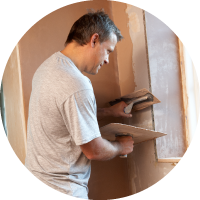 PLASTERING
We take on everything from small repairs and patching to entire rooms.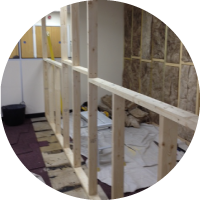 CARPENTRY
We can replace doors, create bespoke cabinets or make repairs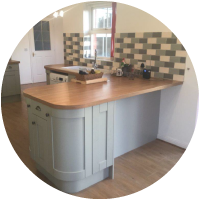 KITCHENS
Whether your kitchen is looking tired, outdated or is just unusable, we can help.
WhiteChappell Property Maintenance was formed in 2010 by Garry White and Keith Chappell who decided to join forces and combine their 40 years of experience in the trade. We have since expanded and now employ a diverse highly skilled team that is capable of carrying out a variety of projects. Whilst we like tackling large projects there is no job is too small in our eyes and the service that you receive will be second to none. Our company ethos is:
"assuring you of our best attention always"
We offer a comprehensive range of services and our experienced, friendly and dedicated team carry out all aspects of property maintenance with the minimum amount of disruption and the highest level of professionalism.
Our professional range of services include everything from roofing, fencing, plumbing, glazing, and electrical work to small building works such as bathroom and kitchen renovations and refurbishments. We will even change a lightbulb!
QUALITY
We believe in quality. From the materials we use, the attention to detail and the finished job we will not compromise. Our clients demand the highest standards and quality of work as do we!
SERVICE
We offer a service that is second to none. Many of our clients come to us through word of mouth, and whilst we don't like to blow our own trumpet, we don't mind our clients doing it on our behalf!
COST
A budget is important. We offer a bespoke service that is tailor made to suit your needs. You will find that our prices are extremely competitive with no compromise for the smaller budget.
Fabulous work and expertly done, thank You Team Whitechappell
– Doodas Canterbury
Phase 3 complete, all bar a few finishing touches! Thank you again to Garry White, WhiteChappell Property Maintenance for an Excellent job. Thanks to all your team👍❤️
Thank you for the fantastic job that you and your colleagues have done in transforming our locker and changing facilities – we have received nothing but praise!
– Joy & Alison
I have been asked by Mark Greenland of Annington Homes to pass on his thanks to you regarding the external works at Mill Court, and his feedback of a job well done.
– Natalie James, Touchstone Property Management
My sincere thanks and appreciation to the boys who did the work on my ceiling. Now that it has completely dried out it looks absolutely brilliant. They did a great job, and took a lot of trouble to clean up after they had finished. I would certainly recommend them to anyone !!!

– Judith Summerhill